---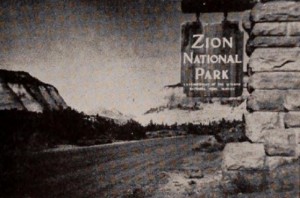 Date produced: 1946
Filmmaker(s):
Description:
"Mr. Midgley's production is a gay and picaresque saga of a 350 mile jaunt by bicycle along the highways of Bryce and Zion National Parks and Cedar Breaks National Monument. Distinguished camera work, pleasing compositions and imaginative treatment contribute to the film's success. Outstanding in the picture, however, are its crisp pace and lighthearted laughter at the cyclist's own wry adventures. Brightly executed titles and a restrained use of a fine "running gag" round out this altogether engaging travel study." Movie Makers, Jan. 1947, 49.
---
Date produced: 1929
Filmmaker(s):
Description:
"West Virginia, the State Beautiful is organized as a series of scenic vignettes taken during an auto trip eastward on Route 60, known as the Midland Trail .... This route, first proposed by George Washington in 1783, had been upgraded for automobiles in the 1920s and is portrayed here as a source of civic pride. Rev. Snodgrass probably screened his 75-minute travel documentary for church and civic groups. The five excerpts included here begin with the start of the tour in the border town of Kenova, whose name is laid out in an intertitle ("KEN. O. VA.") to drive home its derivation from the first letters of the states the town touches: Kentucky, Ohio, and (West) Virginia. In Huntington, Route 60 runs down busy Fifth Avenue and past the International Nickel Company, opened six years earlier and rightly labeled in the titles as the world's largest nickel alloy plant. Farther east in the higher Appalachians are glimpses of sheer "LOVER'S LEAP" cliffs (before the Hawks Nest Dam was built in the 1930s) and lumber-industry trains geared for the steep hills. Rev. Snodgrass closes with a homemade sing-along slide for the state song, "The West Virginia Hills."" —Scott Simmon
---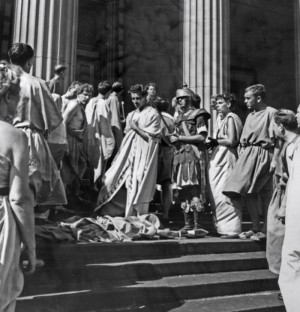 Date produced: 1950
Filmmaker(s):
Description:
Charlton Heston stars in David Bradley's amateur adaptation of Shakespeare's Julius Caesar. "Julius Caesar was produced with amateur actors and makes impressive use of available, neoclassical Chicago locations, including the steps of the Art Institute and the pillars of Solider Field. But the film, which cost at least fifteen thousand dollars to produce, was seen by both the ACL and the local Chicago press as a quasi-professional--if independent--production; indeed, it was on the merits of this film that Bradley won his much-sought-after contract with MGM" Tepperman, 252-253.
---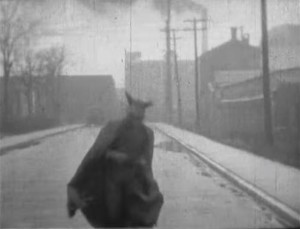 Date produced: 1933
Filmmaker(s):
Description:
Hell Bound Train "depicts the devil as the train's engineer both driving his locomotive toward hell and tempting the sinner-passengers that occupy various cars on the train. The film is divided into episodes each one representing a different kind of sin or sinner and set in a corresponding car of the train" Tepperman, 233-234.
---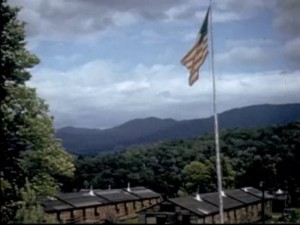 Date produced: 1944
Filmmaker(s):
Description:
"Filmed in color during the war years of 1941-1944, this silent film shows the Vermont State Guard holding muster at the Tunbridge Fairgrounds and at Camp Wills, which later became Camp Johnson in Colchester, Vermont. The film also shows a bond rally on the steps of the Statehouse in Montpelier, and maneuvers at the airfield in Berlin, Vermont, and at a camp in Moscow, Vermont. The State Guard began as Company H, 1st Regiment, Infantry in 1941 and was re-organized in 1943 as Company H, 2d Battalion. This film is an important documentation of the State Guard's early history and Vermont's home front activities during World War II. Although silent, intertitles are inserted with an explanation of the scenes to follow, as well as scrolling text of explanation at the beginning and end of the film." Vermont Historical Society.
---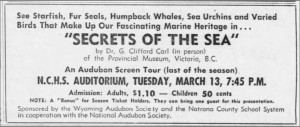 Date produced: 1953
Filmmaker(s):
Description:
"Marine and seashore life on the Pacific coast. Includes: tidal plants, crustaceans, fish; oolichan fishery and its importance; seabirds of Triangle Island and Queen Charlotte Islands; seals and seabirds on the Pribilof Islands, etc. Also footage of Victoria Inner Harbour area, houses and gardens." (BC Archives)

Compiled from Clifford Carl's BC Provincial Museum films for use on an Audobon Screen Tour. Appears to have been revised in 1959.
---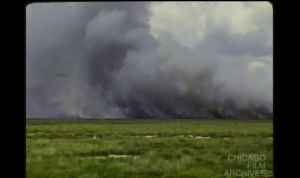 Date produced: 1954
Filmmaker(s):
Description:
"2 part edited footage of a road trip along the Gulf Coast from Louisiana to the border of Mexico. Includes much natural scenery, often from a moving car, but also documents visits to the Tabasco factory and two ranches. A woman also evokes the Longfellow poem, Evangeline, by taking a wistful walk." Chicago Film Archives
---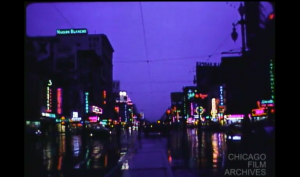 Date produced: 1954
Filmmaker(s):
Description:
"2 part edited footage of a road trip along the Gulf Coast from Louisiana to the border of Mexico. Includes much natural scenery, often from a moving car, but also documents visits to the Tabasco factory and two ranches. A woman also evokes the Longfellow poem, Evangeline, by taking a wistful walk." Chicago Film Archives
---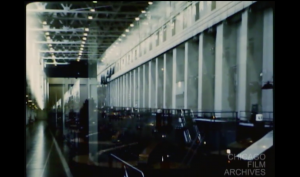 Date produced: 1950
Filmmaker(s):
Description:
"Edited travelogue footage of a trip down the Columbia River. Along with scenic views, industrial processes are documented such as harvesting grain, canning salmon, making plywood and the factory production of sweaters." Chicago Film Archives
---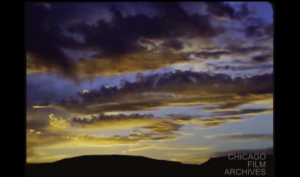 Date produced: 1950
Filmmaker(s):
Description:
"Edited travelogue footage of a trip down the Columbia River. Along with scenic views, industrial processes are documented such as harvesting grain, canning salmon, making plywood and the factory production of sweaters." Chicago Film Archives
---
Total Pages: 7