---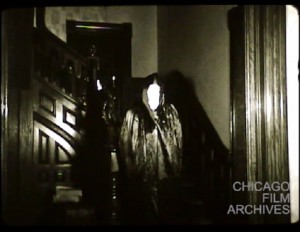 Date produced: 1946
Filmmaker(s):
Description:
"A short mystery film from members of the Amateur Cinema League. A group of relatives gather in a haunted house for the reading of a will. Someone among them knows a secret about the house, and uses stories about the Black Widow to try and scare everyone away. In the end, their identity is revealed and all the secrets come to light. Title cards narrate the dialogue." Chicago Film Archives.
---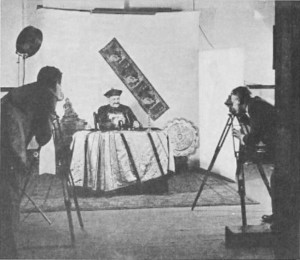 Date produced: 1930
Filmmaker(s):
Description:
Promotes the all-round activities of YMCA work and their relationship to character-building. Kenyon, a one-time YMCA athlete, has "fallen into evil companionship" and become addicted to cocaine. Under the control of Chinese underworld kingpin Chang Yat, he aids in the kidnapping of a white girl. Afterwards, he discovers his old "Y" pin and recalls the role of YMCA athletics in shaping his character. Seized with remorse, he overpowers Chang Yat and helps the girl escape. Later, Kenyon returns to the YMCA. (D.J. Duffy, condensed from "Y.M.C.A. Cinema Club Produces Smart Film," Toronto Daily Star, May 31, 1930, p. 30.)
Film was sponsored or co-produced by the Central Y.M.C.A. of Toronto, and written by the club's secretary, H.G. McKinley.
---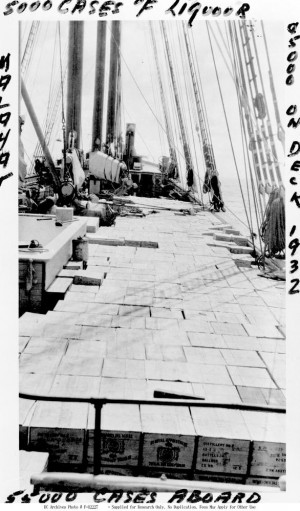 Date produced: 1933
Filmmaker(s):
Description:
"Depicts a rum-running expedition from Victoria to "Rum Row" off the California coast with the mother ship M.V. Malahat. The tender M.V. Hickey is shown transferring cases of liquor to American vessels and avoiding US Navy cutters. At San Martin Island, Mexico, the Hickey puts in for repairs." (BC Archives)

NOTE: The original reversal film was lost in the 1990s after being sent out for video transfer in Vancouver. Only the BC Archives analog video transfer is extant.
---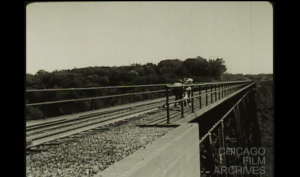 Date produced:
Description:
"A man pulls over to repair a flat tire on his car and is quickly ambushed and robbed by a passerby. The victim regains consciousness and soonafter chases the robber up onto a train overpass where the two battle it out." Chicago Film Archives
---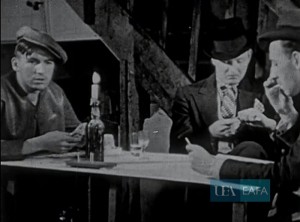 Date produced: 1933
Description:
"A tale of greed, murder and passion set in a French provincial town in the 1930s. The focus is a tawdry basement drinking and gambling club. Rejecting the violent advances of a man who returns to her rooms with her, a local girl kills him and is assisted in the disposal of the corpse by her regular beau - a cynical, louche cardsharp. A vigilant detective brings her to court for murder. Witnesses take the chance to blacken her name by giving false testimonies but she is acquitted. Her freedom is soured by her lover's rejection of her and she returns to the streets" East Anglian Film Archive.
---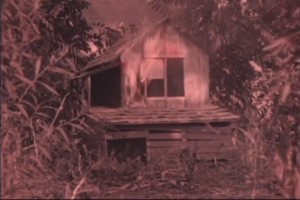 Date produced: 1938
Filmmaker(s):
Description:
"Supernatural thriller made by a teenage girl." Filmpreservation.org

"15 year old Mary is bored. With her parents permission she writes her chum Martha to come for summer vacation and they will make a movie. In the meantime two convicts escape from the nearby prison. To frighten the girls away the convicts decide to play ghosts. Film ends with posse, capture and hand colored inferno." Oregon Historical Society.
---
Date produced: 1967
Filmmaker(s):
Description:
"The Daggy Shoe Caper takes less time to view than it does to read this review. The film lasts only 45 seconds, but in that time we learn an important lesson in life. You see there is this daggy shog and he puys a biece of meat. But when he sees his weflection in the rawter he gets selfish and mabs for the greet the other daggy shog has and - you've heard that one before, but the moral of the story is a new one! Great humor" PSA Journal, Aug. 1967, 37.
---
Date produced: 1967
Description:
"In Backfire we find an elderly gentleman intent on planting a bomb which, if it goes off as planned, will make his future a bit more easy to take, but from the title of the picture you may assume things don't go quite according to plan. The old fellow does a fine job of acting, and he is capable of holding the viewer's attention" PSA Journal, Aug. 1967, 36.
---
Date produced: 1960
Description:
"A man is shot, the gun is handed to an innocent lad who is promptly grabbed by a police officer. Rex Malloy is asked to defend the young man. Money is available to Rex if he will not defend the boy. Rex is much concerned, money vs. professional conscience. In a moment of sleep, head on hands on the desk, his subconscious finds a way to remind him of his duty" PSA Journal, Nov. 1960, 42.
---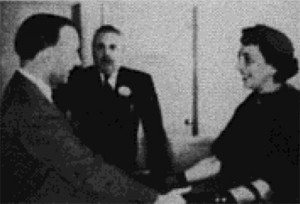 Date produced: 1958
Filmmaker(s):
Description:
"The Toronto Movie club has cast several of its members in a comedy involving the boss, his daughter, and two bond sales-men. The usual conflicts-the daughter's choice finds some difficulty with her father. And there are two gunmen looking for easy money. A different touch of the old story, well paced, with a fine cast who move about with comic realism" PSA Journal, Nov. 1958, 46.
---
Total Pages: 2