---
Date produced: 1947
Filmmaker(s):
Description:
"Another form of humor is delightfully explored in The Farmer's Daughter, by Clarence Aldrich, ACL, a burlesque of the girl-hero-villain triangle. The chase sequence, without which no such film is ever complete, is beautifully handled with many a touch reminiscent of the Keystone days. The villain is properly villainous and libidinous, while the heroine is far more ingenuous than most of your friends are likely to be" Movie Makers, Dec. 1947, 506.
---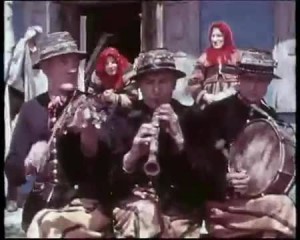 Date produced: 1938
Filmmaker(s):
Description:
The English language translation of the film is A Wedding in the Country.
---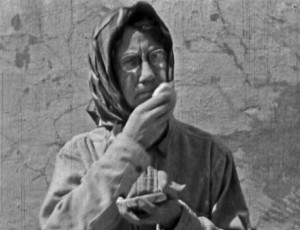 Date produced: 1932
Filmmaker(s):
Description:
"A Study in Reds, that women's club film of a sovietized America, has been successfully completed and the club, a very pillar of society in its community, has been made safe, by the experiment, for Democracy. The Five Year Plan called for the production of ten eggs a day, so that there was none left for the onetime owner of the chickens; children seemed to get mixed on their return from the communistic nursery; and the police ate all the tidbits from the workers' lunches, so that in the end the good ladies of the club returned contentedly to the stultifying, but more reassuring, banalities of private ownership. Miriam Bennet, ACL, of Wisconsin Dells, was the director and cameraman of this reversal of the customary Sovkino drama" Movie Makers, Aug. 1932, 361.
---
Date produced: 1932
Filmmaker(s):
Description:
"Eastman Kodak Company prize for the finest example of photography in any out-of-door picture whether it wins a cash prize or not was awarded to Tatsuichi Okamoto, Maysuyama, Japan, for 'Early Summer,' 1 reel. This is a different subject than the one which won him second prize." American Cinematographer, Jan. 1933, 25.
---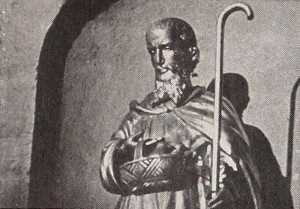 Date produced: 1939
Filmmaker(s):
Description:
"In L'Ile d'Orléans, Radford and Judith Crawley cross a bridge and come back. But they cross a bridge with a difference, because what they see and what they make us see on the other side of that bridge is the inner essence of a withdrawn people, who proudly conserve the memory of things past in the realities of things here. The Maxim Award winner opens a door into a region of Eastern Canada — the Island of Orleans — where old French and old Canadian folkways are lived placidly and with dignity. Actually, the camera crosses a very modern bridge at the film's beginning and returns over it at its end. But, once in L'Ile d'Orléans, in the hands of the two Crawleys, this Twentieth Century box of wheels and gears spins a tale of yesterday, even if it pictures just what its lens sees today. The landscape and the old houses, some of them there for more than two hundred years, set the decor, after which we come to the dwellers in this separate Arcady. They do, with a delightful unconsciousness of being observed, the things that make up their daily lives, and, when invited to take notice of the visitors, they do this with a fine courtesy that is the very refinement of hospitality. Mr. and Mrs. Crawley devote a liberal part of their footage to a careful study of home cheese making, in which camera positions and a large number of close shots turn what might have been a dull and factual record into something of cinematographic distinction. The highlight of the Crawleys' film is a leisurely and sympathetic watching of what is the highlight of life in l'Ile d'Orléans — the country Sunday. We see different churches, all of a general type, but each with its essential neighborhood individuality. Finally, one of these is singled out for an extensive camera visit. Bells ring and the country priest is shown with his gravity and solemn courtesy. The countryside comes to life with its church bound inhabitants who wind over the simple roads slowly yet purposefully and with the assurance of those who know that the land is theirs as it was their fathers'. With such pictures of everyday life, scored with appropriate music for double turntable showing, Mr. and Mrs. Crawley have etched an epoch, in a record which can stand on its own feet with good genre description in any art form. With not a single concession to sentimentality — as should be the case in honest work — but with a sure feeling for that which reaches out for the finer emotions, they have shown us what they found across the bridge. Here is personal filming at its best." Movie Makers, Dec. 1939, 608-609.
---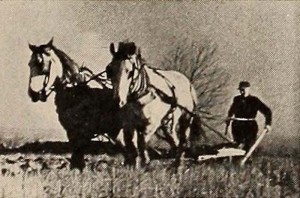 Date produced: 1938
Filmmaker(s):
Description:
"Charles A. Ferrie, jr., an urban movie maker, has gone back to the land for the beauty and charm of Mother Earth. Here, in carefully filtered and unfailingly well composed shots, he has caught the moist freshness of newly turned soil, the delicate loveliness of waving grain, the quiet dignity of men going about the homely tasks of the farm. His method of subject matter treatment has been to study these things from the outside, as a sensitive spectator, rather than to involve them (and the spectator) in a story told against such backgrounds. Mr. Ferrie's photography is consistently good and often striking, while his sequencing adds much of interest and inspiration to an essentially pastoral subject." Movie Makers, Dec. 1938, 620.
---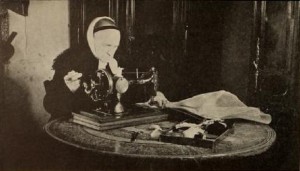 Date produced: 1937
Filmmaker(s):
Description:
"Luc Fauvel is a Norman, and he turned to his own pays to contrive as sensitive and trenchant a study of French provincial life, in miniature, done by the medium of film, as did giants like Flaubert and de Maupassant through the medium of words. His Vieille France has irony, pathos, humor and plain reporting. It is the tale of an old bonnet maker of Normandy, who goes through her daily tasks, in which she has grown old, but who, at the end of the labor, reviews the past, by means of her photograph album, and meditates on her son, who died on the field of honor in the World War, and on her daughter who has become a great dancer and is far removed from the little Norman village of her origin. Mr. Fauvel accomplishes most by suggestion, by indirect statement and by a kind of insidious comment on life, never more than fleetingly presented. This young Frenchman, now studying at Cambridge, in England, will give us better and more technically well knit pictures as times goes on." Movie Makers, Dec. 1937, 630.
---
Date produced: 1934
Filmmaker(s):
Description:
"In Peasants, Konstantin Kostich, ACL, has produced a sympathetic and withal entertaining picture of the people of village and farm land in Czechoslovakia and Roumania. Expert photography, an understanding choice of camera angle and workmanlike sequences mark this interesting film study and serve as a vehicle for its outstanding quality — a sincere and attractive presentation of the people as they are, not as they might be made to appear for the sake of motion picture cleverness. Mr. Kostich needs rely only on his own skill and can afford to neglect making a point of what, in dress or custom, might appear to be a strange peculiarity to another people. Unlike many professional travel photographers, he can avoid these obvious aids to sustain interest and can present his peasants on the friendly basis of real understanding. This does not mean that he does not tell a real story; it simply means that he tells it fairly and sincerely and, hence, beautifully." Movie Makers, Dec. 1934, 534.
---