---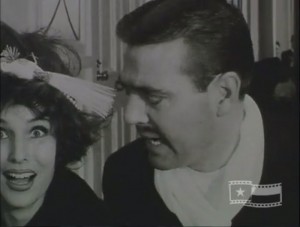 Date produced:
Filmmaker(s):
Description:
"This parody of a silent film was made for the El Paso Junior League to promote their Holiday Provisional Bash at the El Paso Club. Using black and white film and intertitles, the parody follows the Rich family's Christmas morning where Rico Rich gives Rhonda Rich the same gift she gets every year - manure. When the couple attends the Jr. League Provisional Bash, a "Eureka!" moment occurs, providing the moral of the story: If you don't want your husband to keep giving you that same old manure every Christmas . . . Come to the Provisional Bash" Texas Archive of the Moving Image.
---
Date produced: 1940
Filmmaker(s):
---
Date produced: 1940
Filmmaker(s):
Description:
"The First Christmas Gift is a 'first film'. It was made over a week-end, only two hundred feet of film were exposed to make a two hundred foot picture. This was part of the problem, for the film was a bit of 'home work' in the University course being pursued by the producer. Christmas actually having passed, it was necessary for the producer to manufacture the small Christmas tree used for atmosphere, and so also, the snow on the lady's coat was improvised from materials found at home on a Sunday" ("Program Notes," 1940).
---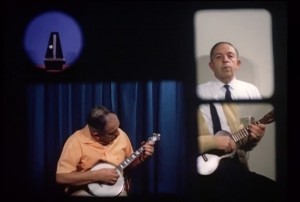 Date produced: 1970
Filmmaker(s):
Description:
"Multiple Sidosis by Sidney N. Laverentz a PSA member of National City, California. Sid's title is a mind-boggler surpassed only by the unbelievable single frame multi-image exposures, all in synchronization, that is reminiscent of his winner of a few years ago, "One Man Band." This 10-minute 16mm film won for him a Ten Best medal and the Golden Microphone Award, the new title for the past Sound Award" PSA Journal, Nov. 1970, 38.
---
Date produced: 1969
Filmmaker(s):
Description:
"Green Christmas is a seven-minute gift from Roy Martin of Annandale, Va., done to the tune of Stan Freberg's recording of the same name. Clever animation and a wide use of imagination make this almost-too-long film quite entertaining. You'll like this version of how commercial Christmas can get. It's in glorious Christmas color" PSA Journal, Nov. 1969, 57.
---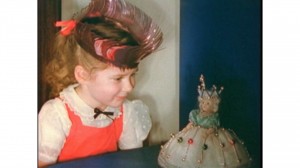 Date produced: 1956
Filmmaker(s):
Description:
"The story of a little girl and the doll she wanted for Christmas. She asked for a fairy princess, got just a doll, but then the doll comes to life and dances, delighting the disillusioned miss and the film ends on a happy note." PSA Journal, Nov. 1956, 22.
---
Date produced: 1955
Filmmaker(s):
Description:
"An amusing, sophisticated treatment of a family Christmas. As the second film ever made by Mr. Hazard, "Merry Christmas" also won the first award and trophy at the 1955 Louisville international Exhibit of Photography. Excellent editing and directing result in the delightful skit of a tiny tot's premature discovery of Christmas tree and presents while parents are still sound asleep and of the mayhem that follows." PSA Journal, Dec. 1955, 35.
---
Date produced: 1954
Filmmaker(s):
Description:
"Joyous Noel by Gilbert B. Jansen Jr. is the sort of color motion picture record of an American family's Christmas that so many home-loving cameramen dream of producing - but seldom do. Undoubtedly the producer and all members of his family will treasure this film immediately. Not a great work, Joyous Noel is nevertheless an unusually good Christmas film in which all of the preparations and celebrations found in graceful family living are depicted through the activities of a young couple and their two children. Well lighted scenes, technically proficient camera work, pleasant acting by all concerned, and a background of Christmas carol music all contribute to make this a thoroughly pleasant production" PSA Journal, Jan. 1955, 50.
---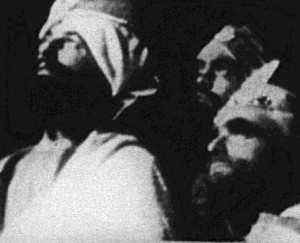 Date produced: 1954
Filmmaker(s):
Description:
"Everybody has religion of some kind, of some creed. But to try to portray it in motion pictures takes courage in any language your faith. In The Nativity, Sal Pizzo has picture the story of the birth of Christ with unerring good taste, complete reverence and warm beauty. In it he follows old Biblical paintings as a pattern, but he animates these tableaux in a natural manner. One might wish, in fact, that he had followed them even further and used lighting to suggest halos around Mother and Babe. The long-shot model of the town of Bethlehem is believable. The bearded faces of the innkeepers are believable and, a great achievement, the costumes of the opulent kings are believable. The acting is handled with admirable restraint, the story being carried by the words of familiar Christian carols of background music. Especially well-staged are the scenes of the shepherds around their fires and of the Magi as they present their gifts to the Child in the humble manger. Mr. Pizzo and his associates have planned and executed a picture on a subject that few if any would dare to attempt. They are to be congratulated on their tender and moving triumph" PSA Journal, Jan. 1955, 50.
---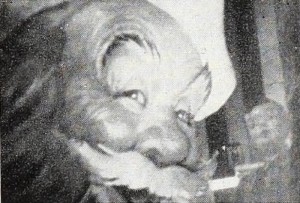 Date produced: 1951
Filmmaker(s):
Description:
"Most Christmas films seem to be concerned with only one aspect of this December holiday — the gaiety of family life around the tree, opening presents and a festive dinner. Grace Lindner has recorded the material side of the season in the early footage of her film, Xmas Time, as she shows gleaming shop windows, hurrying shoppers, decorated doorways and members of her family around the hearthside. But in a smooth transition from a creche under the tree to the children saying their prayers, she ends her film with a series of architectural studies of the spires and bell towers of churches, filmed through bleak branches against a winter sky. This moving climax, accompanied by a choir recording of The Lord's Prayer, admirably fulfills her aim to portray the triumph of the spirit of Christmas over the baser observances." Movie Makers, Dec. 1951, 412.
---
Total Pages: 2