---
Date produced: 1952
Filmmaker(s):
Description:
A Camper and His Canoe was filmed at Camp Kawagama, the youth summer camp ran by the filmmaker and his wife.
---
Date produced: 1942
Filmmaker(s):
Description:
"Girl Guides from Queen Margaret's School collect scrap metal and other materials for the war effort" British Columbia Archives.
This film may also be known as Queen Margaret School Salvage Drive, World War Two.
---
Date produced: 1933
Filmmaker(s):
Description:
"At the Sandpits is perhaps Crawley's first completed work, produced when he was a teenager; Crawley went on to make many award-winning amateur films before turning professional in the 1940s as a producer of industrial films. Employing rapid cutting, trick photography, and imaginative scenarios, At the Sandpits conveys a strong sense of dynamic action in a short film about a family picnic. The film begins by showing the preparation of sandwiches for a picnic; after showing the meal in a few deft shots, the adults are seen relaxing, while the kids and pets, shot from extreme low angle in slow motion, run toward the sandpits. The film continues with short but carefully constructed sequences of the kids pretending to be buried alive in the sand, having a baseball game, and then returning home, tired. Finally, the film concludes with a strange dream sequence, employing trick photography, in which three girls appear decapitated behind a sheet" Tepperman, 173.
---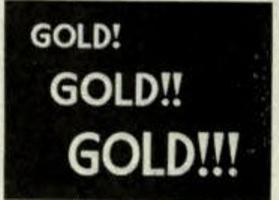 Date produced: 1940
Filmmaker(s):
Description:
"After studying the early history of the West, fifth grade students and their teacher at the University School, Lexington, Ky., donned the costumes of Western pioneers and filmed Gold! Gold!! Gold!!!, the story of an early pioneer who crossed the frontier into California. Lillian E. McNulty was the cameraman" Movie Makers, October, 1941, 470.
---
Date produced: 1922
Filmmaker(s):
Description:
"The filming of "Nanook" was almost an accident. It was not until his third exploration trip into the North in 1913 that Mr. Flaherty packed in his kit the necessary apparatus for making a motion picture of the life of the Eskimo. For a year and a half he lived among them as an engineer and explorer and his admiration for their life, their games, and their struggles, grew on him slowly. He was immersed in enthusiasm. He knew they made fine film stuff. Then, after months of hard work, his precious film was drowned while crossing a rotten ice stream within twelve miles of the journey's end. Undaunted, he made new plans immediately for retaking the picture. His next trip to the North, made especially to take the film, was completely successful. He did away with episodic filming; he built his first camera entity," Amateur Movie Makers, May 1927, 7.
---
Date produced: 1930
Filmmaker(s):
---
Date produced: 1952
Filmmaker(s):
Description:
"Margaret Conneely's film So Long Ago (c. 1950s) intercuts footage of children reading about dinosaurs with special-effects shots of dinosaurs, borrowed from a commercial film (perhaps The Lost World, 1925)" (Tepperman 335).
---
Date produced: 1955
Filmmaker(s):
Description:
"A Margaret Conneely amateur film starring St. Tarcissus' Cub Scout Pack 3969 in a circus production. Children dress as both circus animals and performers." Chicago Film Archives
---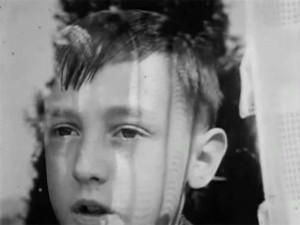 Date produced: 1939
Filmmaker(s):
Description:
"In a few days of doldrums before being called for training in the Army Signal Corps, David S. Bradley, presiding genius of Bradley Productions, scenarized, cast, costumed, filmed and directed a screen version of Sredni Vashtar, a short story by Saki. running 800 feet of 16mm. monochrome, the picture is the eighth in the series to be produced by this unusual amateur unit of Winnetka, Ill. having been directly preceded by Peer Gynt and Oliver Twist. It will be Mr. Bradley's last production until after the war. Working with him on Sredni Vashtar was John Jameson, assistant director, with the small cast played by Mrs. Herbert Hyde, Lucielle Powell, Lois Northrop and Reny Kidd, all Bradley Production veterans", Movie Makers, Apr. 1943,158.
---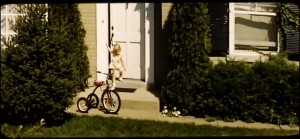 Date produced: 1955
Filmmaker(s):
Description:
"Short wide screen amateur film made by George Ives, a Chicago Metro Movie Club member, and edited by Kenosha Cine Club member Ron Doerring. A corresponding 1/4" audio reel for this title is also housed at CFA, but has yet to be digitally transferred" Chicago Film Archives.
---
Total Pages: 9