---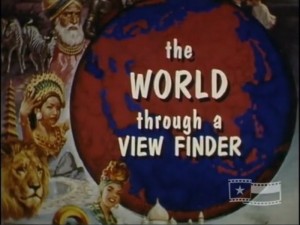 Date produced:
Filmmaker(s):
Description:
"This amateur film captures Edwin and Minnie Mayer's worldwide adventure across Australia, Asia, Africa, and Europe in the 1950s. This segment documents stops in Australia, Japan, Hong Kong, the Philippines, and Malaysia" Texas Archive of the Moving Image.
---
Date produced: 1971
Filmmaker(s):
Description:
"The Ostrich Story by R. D. Charlton, a PSA member of Alexandra Headland, Queensland, Australia. Roy has many past winners to his credit and this film can only add to them with an unusual subject such as this. This 5-minute 8mm film was awarded an Honorable Mention" PSA Journal, Nov. 1971, 42.
---
Date produced: 1968
Filmmaker(s):
Description:
"On the Reef can refer to only one place in the world and that's the Great Barrier Reef off the eastern coast of Australia. Graemer Grosvenor handled the world of sea life very nicely with a smooth flowing story of a group of young adventurers in this area of the unusual. This film from Australia had no difficulty in capturing the Nature Film Award" PSA Journal, Oct. 1968, 49.
---
Date produced: 1966
Filmmaker(s):
Description:
"Narraburra is a slick piece of drama telling of the misfortune encountered by a prospector in the wilds of Australia who is thrown from his horse and breaks his leg. While his friends go for aid, a colony of meat ants find him and he knows that in a short while they will eat his flesh until he dies. How he keeps the ants from achieving their objective provides good cinema fare" PSA Journal, Sept. 1966, 35.
---
Date produced: 1966
Filmmaker(s):
Description:
"Under the Kurrajong tells the story of a professional man who takes a day off to enjoy his favorite avocation, painting, in the nearby woods. Deep in the forest be stumbles upon an old grave and from the inscription he imagines the action that might have taken place more than a half century before" PSA Journal, Sept. 1966, 34.
---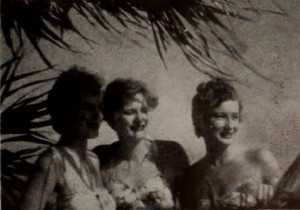 Date produced: 1953
Filmmaker(s):
Description:
"Stretching for more than a thousand miles along Australia's northeastern coast stands the Great Barrier Reef, a vast agglomeration of tide-swept coral islands and islets. For mariners who have threaded their way through these perilous formations, they hold little of enchantment. But to Alfred T. Bartlett (who confines his camera to the Whitsunday group) they are such stuff as dreams are made on — and he has portrayed them thus in The Enchanted Isles. Mr. Bartlett's canvas is a rich one, comprising all of the classic elements of romance: the sun-drenched strand, the nodding palms, the lovely girls and, always and ever-present, the clean blue of the sky and the yet-deeper blue of the circumambient waters. He has painted these elements both in large, lush compositions and with observing attention to the minutiae of vibrant life around him. Even his colors (via the magic of the pola screen) are richly sensuous in their depth of saturation. An unabashedly romantic narrative ("Have you ever dreamed a secret dream?" is the opening line) rounds out this affectionate and interpretive travel study." Movie Makers, Dec. 1953, 333-334.
---
Date produced: 1934
Filmmaker(s):
Description:
"Honorable mention was also extended to J. Scherlock of Sydney, Australia, for his 'Surf, Sand and Sunshine,' a scenario picture of a day on the surf with a shark scare and a love theme welded into an interesting pictorial portrayal." American Cinematographer, Feb. 1936, 73.
---
Date produced: 1937
Filmmaker(s):
Description:
"[Nation Builders] covers the history of Australia from the landing of Captain Cook in 1770" Educational Film Guide, 1946 Edition, 978-F.

"Documentary (possibly produced for Australia's Sesquicentenary in 1938) 'dedicated to the pioneers of Australia, past and present'." NFSA.
---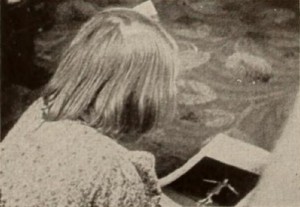 Date produced: 1946
Filmmaker(s):
Description:
"Victor E. Pye, using his family as the principal actors in a sincere and competent photoplay, brings us the flavor of family life in far away Australia. With a sure cinematic sense, he opens Inspiration with a moving dolly sequence which carries you into the house directly to the star of the film. With creditable economy of footage and compelling acting and directing, Mr. Pye tells a simple tale of a once crippled child returned to health through the inspiration of a famous figure skater — herself a former "polio" victim. There are also several scenes from which it becomes obvious that the movie maker has profited from viewing theatrical productions with his mind on his own filming. Suave and sensitive, Inspiration becomes moving and believable as the plot unfolds." Movie Makers, Dec. 1946, 488.
---
Date produced: 1934
Filmmaker(s):
Description:
"Ramblings Around Sydney, by James A. Sherlock, ACL, is a carefully planned and photographed motion picture study of a city, a happy example of what care and cinematic sensitivity can do for this type of subject. Although Mr. Sherlock did not commit himself to any strong continuity theme, the picture yet has a delicate cohesiveness that defied the best efforts of the earlier amateur movie makers. Outstanding are the filter shots, the shots made of city streets in the rain and the night scenes. Throughout there is a careful choice of camera viewpoint which succeeds in revealing many aspects of the city in relatively short footage. The whole is welded into an enjoyable subject that would entertain any audience." Movie Makers, Dec. 1934, 547.
---