---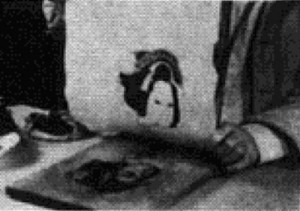 Date produced: 1962
Filmmaker(s):
Description:
"Wood block printing is one of the highest forms of art in Japan. It was first introduced into that country 2000 years ago, from China. With hammer and chisel, various cuts are made in the wood block to create the pattern to be printed. A separate block is cut for each hue. The form of each block is inked and impressed upon the paper or cloth or obtain the complete print. The picture takes us gently stimulate our interest in the art of wood block printing. we are privileged to see some of the exquisite prints. The narrator's voice with its oriental flavor adds a delightful touch to the picture. This will be included in the Package" PSA Journal, Oct. 1962, 34.
---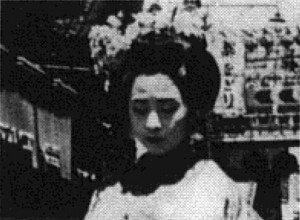 Date produced: 1960
Filmmaker(s):
Description:
"This time Oscar visited Kyoto during cherry blossom time when all of the art activities are centered about the showy blossoms. Our filmer does take the time to do those not easy to get closeups of the children and grownups as they go about their daily chores. We visit the theatre to see the cherry blossom dance, a fitting symbol of Golden Week in Kyoto" PSA Journal, Nov. 1960, 42.
---
Date produced: 1959
Filmmaker(s):
Description:
"Another of Mr. Horovitz's fine travel films of the Orient. This time the city of some 400 Buddhist temples, Bangkok, where the Emerald Buddha may be seen. the city is old but some of its new areas are modern. We visit several areas of the city including its waterfront where a large part of the population continues to live with its busy traffic of small boats and river merchants" PSA Journal, Nov. 1959, 48.
---
Date produced: 1959
Filmmaker(s):
Description:
"Col. Kelly took the time to use his camera effectively on an assignment in Korea where the older folks are referred to with family reverence as Papa-san and Mama-san. Here we have a review of life in Korea as an Army officer may see it. After the war there is reconstruction and training of the 4th largest standing army in the world. A country divided at the 38th parallel must live under the protection of a well-trained army, trained by U.S. personnel. A documentary-travelogue that lives all of its 25 minutes of screen time" PSA Journal, Nov. 1959, 47.
---
Date produced: 1958
Filmmaker(s):
Description:
"Oscar Horovitz has come through with another of his fine travelogs, this time from Burma. In Rangoon is the Shwe Dagon Pagoda, sometimes called The Golden Pagoda. It is one of the largest and most magnificent pagodas on earth and has a special sanctity to one-fifth of mankind. Another exquisite golden structure is the Sule Pagoda, the world peace pagoda. Rangoon displays the influence of the west, having fought three wars with Britain, and became a colony in 1885. Its independence was regained following World War II. Rangoon also enjoys its periods of play and the Water Festival is one of those occasions when everyone accepts a wetting in the spirit and fun of the occasion" PSA Journal, Nov. 1958, 48.
---
Date produced: 1957
Filmmaker(s):
Description:
"A delightful bit of drama filmed by Kazuo Nakamura again illustrates that one does not have to travel far from his home to film a picture. This was filmed in Japan and one may assume that the maker had the cooperation of a local dramatic group. Mr. Nakamura has shown his skill and accomplishment in the finished product. It is a story within a story. The father tells his young son and daughter about the legend of the arrow which comes from nowhere to fall upon a roof. That home must sacrifice a daughter to some unknown person which in the story is a terrible old tiger. The animal, in the disguise of a man meets his fate at the hands of a god who disappears as mysteriously as he had appeared, while the villagers dance and celebrate their freedom. The children are now fast asleep. Although their native language is heard throughout, the story is easily followed. The costuming and acting are superb in their simplicity." PSA Journal, Nov. 1957, 32.
---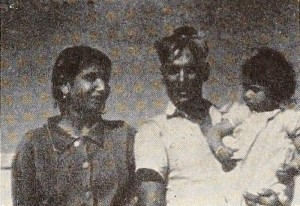 Date produced: 1952
Filmmaker(s):
Description:
"Oscar H. Horovitz, you may recall, already has told in words (see Israel Invites, March Movie Makers) about his month-long visit of last year to this newest of the world's democracies. In The Israeli Story, with all personal references excised, he now sets forth film a record of this hard-won republic he found it. Covered, in step-by-step reporting, are its polyethnic citizens, its social, economic and educational centers, and, briefly, its hopes for the future. Supplementing this visual reportage there is a technically excellent magnetic recording on film, in which music is used sparingly and the narrative is both written and delivered with restraint. As such, The Israeli Story is a competent documentary record which should serve (and, in fact, has served) the public relations program of the new Jewish state effectively. An objective observer of the film, however, draws from it little if any of the emotional uplift which is eagerly hoped for by every sympathetic viewer." Movie Makers, Dec. 1952, 341.
---
Date produced: 1951
Filmmaker(s):
Description:
"William Hahn's 'Emerald Stairway - Sulu Seas' is a 16mm Kodachrome documentary of life and scenes in the Philippines, and notable for its consistent color quality and expert photographic treatment." American Cinematographer, May 1952, 224.
---
Date produced: 1933
Filmmaker(s):
---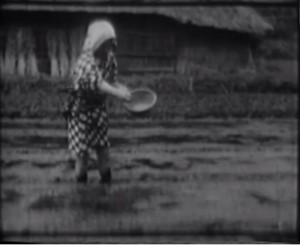 Date produced: 1933
Filmmaker(s):
Description:
"Documentary: On the life of rural rice farm families in Japan." National Archives.
---
Total Pages: 4