---
Date produced: 1937
Filmmaker(s):
Description:
"A vacation to Cedar Breaks, Bryce, Zion, and Grand Canyon of the Colorado." American Cinematographer, June 1938, 257.
---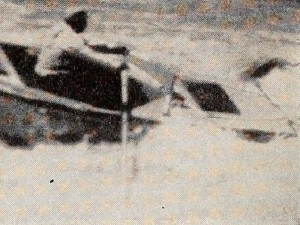 Date produced: 1952
Filmmaker(s):
Description:
"In Grand Adventure Louise Fetzner presents a lively record of a daring run through the wild rapids of the Colorado River, as it courses the Grand Canyon from Lee's Ferry to Lake Mead. While thrilling scenes of the intrepid boats and boatmen provide the film's drama, Mrs. Fetzner has not overlooked human interest sequences on the small daily activities of these hardy adventurers. Generally good in photography and editing, the film falls off in pace somewhat in its latter portions. And perhaps the frequent inserts of a title-map of the Colorado are more hindrance than help in what is essentially an action picture." Movie Makers, Dec. 1952, 340.
---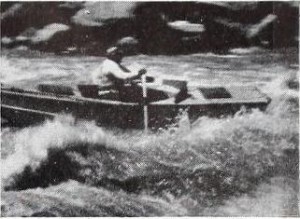 Date produced: 1951
Filmmaker(s):
Description:
"Grand Canyon Voyage is the record of how seven daring people in three tiny boats ran the Colorado River from Lee's Ferry in Arizona, through the awesome gorge of the Grand Canyon, to Lake Mead in Nevada. The trip itself was the exciting and gallant climax to four years of dedicated effort by Al Morton. Ideally, this film record of the trip should be infused with this same excitement, this same sense of gallant adventure. That it is not consistently so inspirited will be a source of sincere regret to all who know Mr. Morton. But perhaps no motion picture of this dangerous, demanding river run could recreate this spiritual overtone. The physical odds against filming were too great, too overwhelming, for controlled camera work and integrated continuity. Survival itself became more important than an image of it. Al Morton, we believe, has done a supremely difficult job far better than would the most of us. He has done it as well, surely, as any cameraman living." Movie Makers, Dec. 1951, 411.
---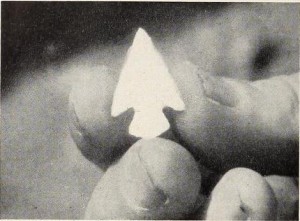 Date produced: 1947
Filmmaker(s):
Description:
"Adventure on the Colorado, by Al Morton, comprises 1,600 feet of film and (at twenty four frames a second) forty eight minutes of screen time. In it, six men in two boats travel down the Colorado River from Moab, in southeastern Utah, to Lee's Ferry, in northern Arizona. Taking fifteen days, the trip covered some 300 miles, forty of which were through cataracts already claiming twenty nine lives. These are the bare and simple facts of the case. But these facts cannot begin to tell the story of Mr. Mortons epic adventure. And mind you, we are not concerned here with the breath taking dangers of the trip itself — although these alone were awesome and challenging. We are concerned only with Mr. Morton's filming adventures and the bright, indomitable story of them as recorded so stirringly in his film. That story is one of inflexible resolve against all compromise, even in the face of well nigh impossible circumstance. At one point in the picture, Mr. Morton shows us a rugged and precipitous approach to the river known as "Hole in the Rock." It was through this narrow passage that, years ago, a little band of Mormons, sent to colonize the San Juan country, brought their wagons and their belongings. In laces where the chasm had narrowed so sharply as to block the cavalcade, they dismantled the wagons and packed them through on their backs. For they had set out to cross the river — and cross it they did. Mr. Morton's filming resolve must have been of that same high order — almost religious in its intensity. As the down-river journey grew ever more arduous, you waited with sympathetic understanding for those not quite perfect scenes which the incredible conditions must surely dictate. You were ready to make allowances, to accept the imperfect as relative perfection --under the circumstances. Not so with Mr. Morion. There was no compromise with quality in the Morton picture plan. He set out to film the river, and film it he did. Adventure on, the Colorado is a moving and splendid epic, recording both a gallant adventure and a glowing achievement." Movie Makers, Dec. 1947, 513.
---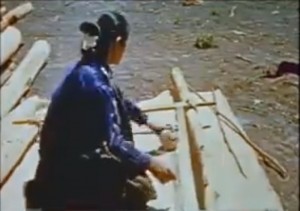 Date produced: 1941
Filmmaker(s):
Description:
"E. Tad Nichols, III, born in the West, has been in the saddle almost since he first toddled. Much of his time has been spent among the Western Indians, and he has an intimate knowledge of their ways. So skillfully has he planned and edited each sequence of Navajo Rug Weaving that the audience has the rare satisfaction which comes from seeing just the right amount of each step of this ancient art that has held one method and course for many centuries. The direction and filming are of such excellence that the viewer almost seems to be present for the carding, spinning, dyeing and actual weaving of the rugs. Here is the human record film at its best." Movie Makers, Dec. 1945, 495.
---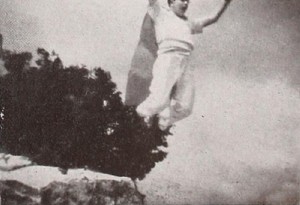 Date produced: 1943
Filmmaker(s):
Description:
"Donald H. Kelly has cast a comic strip character in Superman Goes West, integrating travel sequences and comedy with great success. While the magnificent cinematographic record of a Western trip is the most engaging factor of the film, the entertainment value of the Superman motif cannot be minimized. The fictional hero is shown to be the consuming interest of a small boy passenger on the trip. The lad proceeds to read Superman comics under varying conditions, despite a changing background of allegedly awe inspiring scenery. One dream sequence with a Superman flavor is a triumph of trick cinematography." Movie Makers, Dec. 1943, 478.
---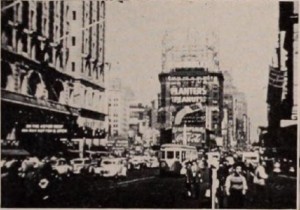 Date produced: 1940
Filmmaker(s):
Description:
"Harley H. Bixler, a technician, has been inspired with the might of America, and he has interpreted it according to his lights. In Cavalcade of America, taking our entire country as his canvas, he has painted in, with striking chromatic images, the physical and industrial high lights of our heritage. Here are the sinews of strength, awaiting only the activating force of human endeavor to turn them to the path of power. Here are the mills and the mines, the oil and the electricity, the farms and the factories without equal in our modern world. Mr. Bixler interprets his fine pictorial document with a narrative that is usually vivid but sometimes matter of fact and accompanies the whole with recorded music. Cavalcade of America is a striking study of a tremendous subject." Movie Makers, Dec. 1940, 602.
---
Date produced: 1931
Filmmaker(s):
Description:
"The Wonder Trail, 1000 ft., 35mm., filmed by Ralph C. Wildes, has also met with the approval of professional critics, for it has been released as a professional short subject and has received general praise. One reviewer wrote, "The Wonder Trail is an unforgettable picture; the restful, sheer beauty of it is an experience in entertainment." This is high praise, indeed, for an amateur picture since it must be remembered that the reviewer was comparing it with the hundreds — even thousands — of professional short subjects released each year. It is a scenic built from sequences of the Grand Canyon, Yosemite and the Redwood forests of California. Its photography is superlatively good and rare artistic judgment was exercised in the selection of camera viewpoints to effect beautiful compositions and to emphasize the dramatic value of mountains, falls and trees. The quality of the film's continuity lies in the leisurely sequences which display skill and care in both planning and editing." Movie Makers, Dec. 1931, 658
---