---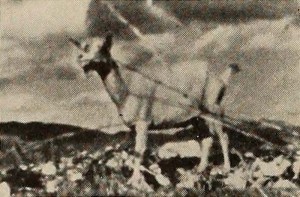 Date produced: 1938
Filmmaker(s):
Description:
"Vida Pacoima, a two reel study of Mexican life in the southern California village of Pacoima, by Randolph B. Clardy, represents a near miracle in portraying a mood in motion pictures. Whether one likes (i.e., is entertained by) the film or not, there is no gainsaying the amazing emotional effect of its intelligent and beautiful cinematography. Here, in easy going and seemingly unstudied sequence, is the utter aimlessness of the slatternly village and its defeated people. Chickens and children, billy goats and black gowned old women, these are the life of Pacoima. Mr. Clardy has caught them all—either dreaming or drowsy in the sunshine—and presents them with a telling reiteration against the background of their broken homes and through the slats of their sagging fences. A sensuous delight, the photography is as nearly perfect as circumstances would permit, outstripped only by an unerring and often ineffable sense of motion picture continuity. In Vida Pacoima, Mr. Clardy is an artist to his finger tips and a movie maker down to the ground." Movie Makers, Dec. 1938, 617.
---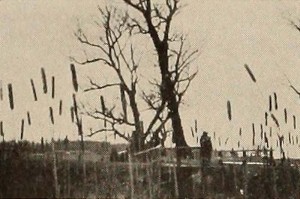 Date produced: 1938
Filmmaker(s):
Description:
"In Trees, whose subtitle describes it as a picture poem, we find what is generally admitted to be the masterpiece of that superb artist of the cinema, the late Ripley W. Bugbee, whose work so delighted his fellow members of the Amateur Cinema League and whose untimely death took from amateur cinematography one of its finest workers. This film is the realization of what Movie Makers has often counseled — setting film to music, instead of the course usually followed in theatrical pictures of setting music to film. The footage is planned to gear in with the musical setting of Joyce Kilmer's popular verse, but, since that setting is brief, other music, excellently chosen, is added to the scoring. The music of the poem is played once orchestrally, then other selections are offered, and the presentation concludes with a baritone voice singing the musical setting through completely. In this last part of the film, there is admirable synchronism, the scenes illustrating the words very accurately. Within the framework of this mechanism, Mr. Bugbee placed some of the loveliest 16mm. Kodachrome footage that has ever been accomplished. The motion is all that of nature, no persons appearing, but that motion has tempo and rhythm, as well as amazing beauty. There are trees in all kinds of movement, and to them are added scenes of clouds, moving water, grasses, flowers and birds. Without the record accompaniment, one would find, in Trees, Kodachrome footage of the highest order; with the musical addition, there is something that, within its limited scope, has never been bettered." Movie Makers, Dec. 1938, 597, 617.
---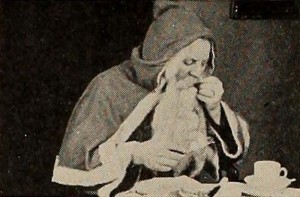 Date produced: 1938
Filmmaker(s):
Description:
"Santa Passes Out is another of John Martin's delightful pictures of family life, a subject which he handles con amore. A series of unusually fine child studies makes this film outstanding, and the utterly spontaneous character of most of this material is all the more praiseworthy because every bit of it carries the story forward. Mr. Martin did not succumb to the sore temptation that besets the producer parent, to insert an irrelevant shot here and there because it is "so cute." The story itself is a gentle narration of the inevitable expose that awaits the fond parent when he impersonates Santa Claus, and the film as a whole is completely delightful. There is unusually good interior color photography throughout and a very clever, double exposed main title." Movie Makers, Dec. 1938, 597.
---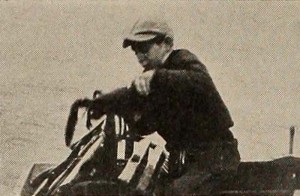 Date produced: 1938
Filmmaker(s):
Description:
"The story, older than the craft of lobster fishing, of a ten year old boy earning his own first few pennies is told beautifully and sensitively in Riches from the Sea, by T. J. Courtney. As simple and human as the life of those it pictures, this film captures the spirit of the young fisher boy as he goes about his work of baiting and dropping lobster pots. They are his own, just given by his father. The money he makes from selling the lobsters he catches, some of which he boils on the beach, is also his own. Finally, when the last one is purchased by tourists along the dusty road and the boy races to the village, clutching his coins, to buy the coveted store window toy, the picture swells to its climax, fully equal to the importance of the occasion in the youngster's life. Lovely angles and expert composition bring beauty in black and white to the photography, and the acting, by Philip Boutilier and his little sister Lorraine, of Seabright, Nova Scotia, is unaffected and agreeable. This photoplay illustrates how completely the locale and life of an interesting community can be conveyed by threading it on a simple story of human nature." Movie Makers, Dec. 1938, 597.
---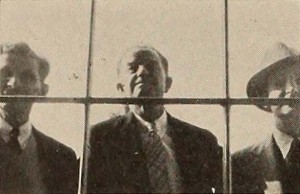 Date produced: 1938
Filmmaker(s):
Description:
"In their adroitly handled John Doe, Citizen, Frances Christeson and Harry Merrick have produced a photoplay of politics in city government that can be compared to a theatrical picture in dramatic values and clarity of treatment. Designed to teach students the value of the vote, the danger of neglecting to understand the issues in city affairs and some of the methods by which machine politicians keep themselves in power, this picture also shows how well amateurs can handle a serious film in dramatic form. Particularly notable, from the movie maker's viewpoint, is how cleverly and effectively the producers have circumvented such apparently insurmountable problems as showing a crowded town meeting in a large auditorium, night airplane shots of rows of homes with lighted windows and the construction of a new sea wall on the city's waterfront. Needless to say, these sequences were not handled by means of large studio sets and hundreds of extras; but they are just as effective as if they had been, and therein lies the genius of these remarkable movie makers." Movie Makers, Dec. 1938, 597.

"A fictional account of an election as it might occur in a small city. Illustrates the indifference of the average citizen to public affairs and emphasizes that if the government is not run by the people the government will run them." Educational Film Guide, 1953, 367.
---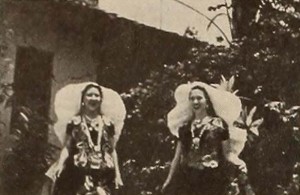 Date produced: 1938
Filmmaker(s):
Description:
"In producing Mexican Fiestas, the Hiram Percy Maxim Award winner of 1938, Ralph E. Gray has written a triumphant climax to his sympathetic and beautiful studies of Mexican life. Last year, in the Ten Best winner, Primitive Patzcuaro, he trained his camera quietly but observingly on the small scope of a single village. This year, in the dynamic sweep and action of Mexican Fiestas, Mr. Gray has ranged the length and breadth of Mexico to record with amazing vitality the thrilling ceremonies of a people at play. Here is an authentic documentation of religious and quasi religious holiday customs, both pagan and Christian. Here the simple mind of the Indian peasant interprets history and theology in his own colorful and often childlike idiom. Here, in the words of the film's own preface, "brave fireworks still exorcise the Devil; bright costumes do honor to the Diety, and exciting dances revive in antic splendor the ancient folklore of Aztec, Moor and Spanish Christian. To this striking and turbulent subject matter, Mr. Gray has brought a photographic skill which but rarely returned him anything less than perfection. The film's episodes, well edited and shrewdly titled, march smoothly onward to an amazing climax of pageantry and beauty. Important as a document of ethnologic value, entertaining as a drama of people at play, Mexican Fiestas is a worthy winner of the Maxim Award for 1938." Movie Makers, Dec. 1938, 596-597.
---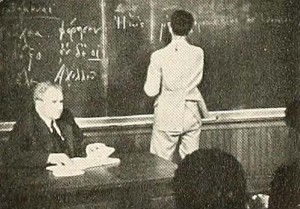 Date produced: 1937
Filmmaker(s):
Description:
"The title of Pomfret Today, produced by the T. W. Willard Motion Picture Company, gives a clear impression of the subject matter of this recent addition to the Willard tradition of fine school films. Produced for the Pomfret School, in Connecticut, the picture provides a pleasant portrait of a gracious institution carrying on its work amid settings of quiet beauty. Studies, sports, hobbies and recreation — all are recalled here in sequences marked by a wealth of warm color and distinguished technical ability. A directly planned continuity is neatly edited and adequately titled, in a subject designed primarily for alumni screening." Movie Makers, Dec. 1937, 630.
---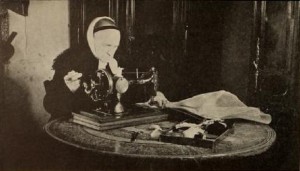 Date produced: 1937
Filmmaker(s):
Description:
"Luc Fauvel is a Norman, and he turned to his own pays to contrive as sensitive and trenchant a study of French provincial life, in miniature, done by the medium of film, as did giants like Flaubert and de Maupassant through the medium of words. His Vieille France has irony, pathos, humor and plain reporting. It is the tale of an old bonnet maker of Normandy, who goes through her daily tasks, in which she has grown old, but who, at the end of the labor, reviews the past, by means of her photograph album, and meditates on her son, who died on the field of honor in the World War, and on her daughter who has become a great dancer and is far removed from the little Norman village of her origin. Mr. Fauvel accomplishes most by suggestion, by indirect statement and by a kind of insidious comment on life, never more than fleetingly presented. This young Frenchman, now studying at Cambridge, in England, will give us better and more technically well knit pictures as times goes on." Movie Makers, Dec. 1937, 630.
---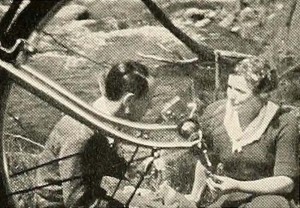 Date produced: 1937
Filmmaker(s):
Description:
"The current and widespread revival of interest in cycling is the subject of Under Your Own Power, by Sidney Moritz. Carefully planned, attractively photographed in color and neatly edited, the production is a pleasing and happy record of bright days in the summer sun. Mr. Moritz has shrewdly remembered in his film the predominant human interest of this leisured sport, as well as the lovely scenic vistas to which it leads, and has embroidered both of these subjects with distinctive angles and some successful "effect" shots framed by cycle wheels. Amusing, effective and well worded titles in color round out this highly entertaining etude of modern wheeling." Movie Makers, Dec. 1937, 630.
---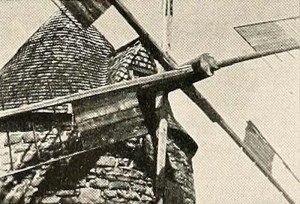 Date produced: 1937
Filmmaker(s):
Description:
"The majesty of one of North America's greatest rivers is the theme of Walter Downs's Saga of the St. Lawrence. Stunning Kodachrome views of this mighty stream picture it from the decks of a river steamer. The ship is used as a mechanism for carrying the continuity theme forward and for providing smooth "trucking" shots of the passing shoreline. Brief stops offered the opportunity for sequences that show the character of the country and its people with the sympathy and understanding of one who knows the region well. These also punctuated the film in a pleasant and interesting fashion. The picture is accompanied by a musical background and some sound effects, all done by double turntable. This is a gracious and capable film of high photographic quality." Movie Makers, Dec. 1937, 630.
---
Total Pages: 211