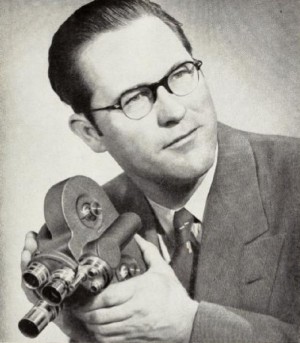 Glen H. Turner
Dates active
1947-?
Club Affiliation
Gender:
Male
Awards/Recognition
Hiram Percy Maxim Memorial Award 1949
ACL Ten Best 1949
ACL Ten Best 1950
Hiram Percy Maxim Memorial Award 1951
ACL Ten best 1951
American Cinematographer Amateur Movie Makers Contest 1952 - Top Ten Award Winner
ACL Ten Best 1953
PSA Ten Best 1958
PSA Ten Best 1958 - Honorable Mention
Films:
---
Profession
Artist, Professor
Biographical Notes
"Glen H. Turner of Springville, Utah was a director of Springville gallery, a fine photographer, an award winning film maker, a talented water colorist and oil painter of realist landscapes who became a member of the Brigham Young University Art faculty in 1948." Utah Artists Project.

Turner was the second amateur filmmaker to win the Hiram Percy Maxim Award twice, and the first to do so with both 8mm. and 16mm. films (Movie Makers, Jan. 1952, 3).
Bibliographic Resources
"Death: Glen H. Turner" (Obituary). Deseret News, December 3, 1993. PSA Journal, Nov. 1958, 47.

The Glen H. Turner motion picture collection is held by the Church History Library at The Church of Jesus Christ of Latter-day Saints (Salt Lake City, Utah).