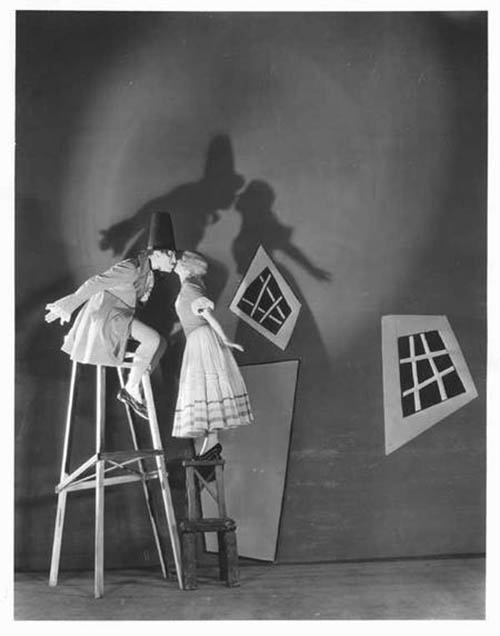 Date produced: 1928
Filmmaker(s):
Languages:
English
Length:
1106 ft
Format:
35mm
Colour:
B&W
Sound Notes:
Silent
Description:
"Zero is an aspiring artist, but he is a wraithlike being, and his ornate appearance makes him even more of a caricature. Just as sound had been approximated in A Hollywood Extra through close ups of a bugle, so zero's playing of the same instrument leads to his meeting with his true love, Beatrix. However, when she is recalled by the Grand Vizier of Afghanistan, their brief union presages the fatal failure of Zero's mingling with the outside world. Reading his future in a mammoth book of destiny filled with grotesque and discouraging words, an organ-grinder brings to play the inexhorable tune of fate to which zero must dance. Zero's life becomes a perpetual nightmare, surrounded by monstrous ghouls, whose giant, deformed faces leer, laugh, mutter, and point as they surround and overwhelm him. In the end, as Zero's name implies , his music, life, and love, count for a sum of nothing" Taves, 104.
Resources:
For a more in depth description of the film and Florey's other work see: Taves, Brian. "Robert Florey and the Hollywood Avant-Garde." Unseen Cinema: Early American Avant-Garde Film 1893-1941, edited by Bruce Posner, Anthology Film Archives, 2005, pp. 103–108.
Included in the Unseen Cinema project, and available in the DVD box set, disc two "The Devil's Plaything: American Surrealism".
Genre:
Form:
Tags:
Repository:
Unseen Cinema
Viewing Notes:
Screened at 20 fps.
Video Link:
---